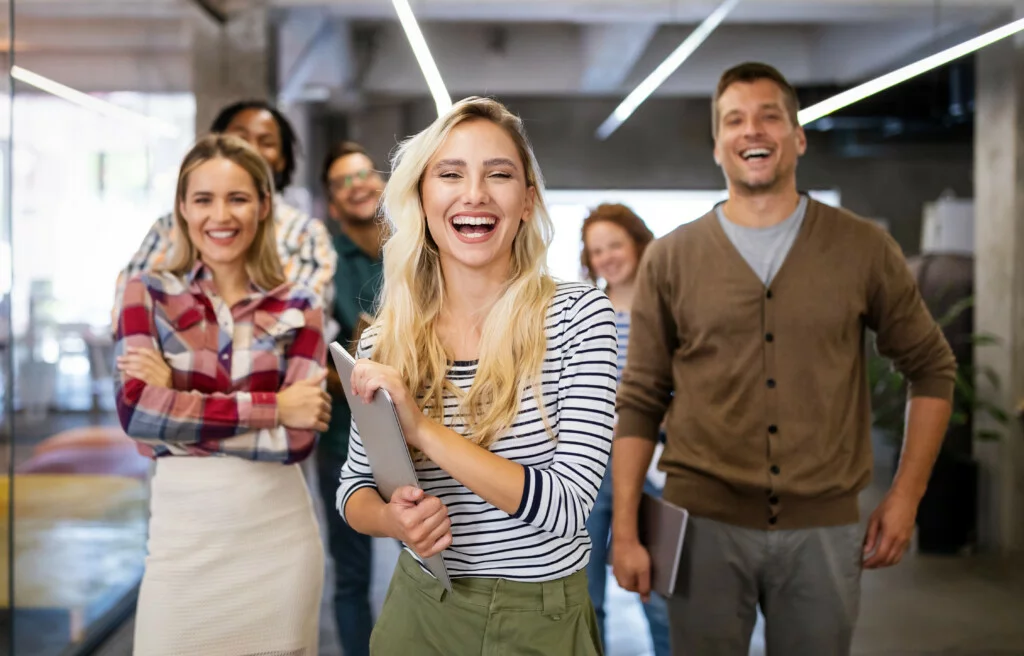 How organizational structure and human resources interact
If you could do everything by yourself, you wouldn't need organization. But you have your personal capacity limits. You are also better at certain things than others and are more interested in certain things than others. To push those boundaries, you work in an organization.
Important topics for organization and personnel management
Cooperation in companies
To become an effective organization, staffing must be recruited, and to embed the organization well in its environment, it must have both a identity and brand also develop an ability to cooperation.
It is the well-known objectives that lead to an organization in the first place: if the task in a small company is simple enough, it is usually sufficient for the tasks to be carried out centrally. With growing business volume, business differentiation and increasing complexity, an organization becomes necessary. The organizational form depends largely on the type of business. The organizational structure should support the business and must not become an end in itself.
The term "organization" already suggests that it is not a matter of a collection of people, but that certain processes are needed with it people, material resources and information for the coordinated completion of certain tasks can be used sensibly.
Finally, and really only then, can the operational functions be transferred to a organigram to support the process.
Personnel
No company can do without qualified and motivated staff. Good staff is becoming a scarce resource. Appropriate attention should be paid to staff. It starts with the selection of personnel and recruitment of skilled workers. continues via a suitable onboarding process and leads to the big topic of leadership.
Leadership
Collaboration requires appropriate leadership to be aligned and motivated to contribute to success. The importance of leadership cannot be overestimated. After all, everything that is moved in the company is done by employees. The primary task of managers is therefore to deal intensively with these people, to deploy them according to their interests and goals, to support them, to encourage them and to show them appreciation.
Controlling and risk management
Another important function in organizations is controlling and risk management. Strategic and operational risks cannot be ruled out, but you can definitely minimize them, prepare for the occurrence of various risks and limit their effects on the company by taking appropriate measures. Controlling and risk management are therefore of vital importance.
IT management
Another important support to run an organization is the employed Information Technology (IT), which has to adapt to the challenges of the business. IT not only includes supporting tasks, but even enables some business processes in the first place. The focus is on applications for automating processes, partly with the help of artificial intelligence.
Corporate Social Responsibility (CSR)
Another important component of organizational design is taking responsibility for employees, the environment and the public. This responsibility is summarized with Corporate Social Responsibility. Companies should introduce processes and structures that encourage them to live up to this responsibility.
Conclusion on organization and personnel
Companies cannot conduct their business without organization. The quality of the organization and personnel management is decisive for the success of the company.
First and foremost, the organization includes the business processes that are carried out by employees. The employees should be divided into manageable teams that coordinate with each other at the interfaces along the business process. Formally, the teams are led by managers (leadership) in order to achieve corporate goals (controlling) and to deal responsibly with risks (risk management). The business process is supported by IT applications that can simplify, automate and even improve processes (artificial intelligence).